Afternoon, my beautiful blog readers!
It's been a week or so since I last posted, mostly because my in game life has been mostly just more of the same: hunting at Golden Swamp for Origin Pieces.
I did manage to finish the second part and now I am about 100 pieces into the final 1000, so that is pretty exciting! The trade off with trying to hunt as many origin pieces as possible, though, is the fact that I really don't level too quickly. I think I get more collective experience from the four minutes it takes to complete two runs of Vestiges SD than I get in eight hours of grinding.
On another note, the guild has been growing and we have a lot of nice people in our guild. We still do not have an emblem, though, since our guild storage bugged and we lost all of the pieces that we had acquired to try and make an emblem, along with a few of Saki's own items, so that was terrible.
This past Saturday was our first time defending our GH in a SW, due to losing the top spot by a mere couple hundred points. We defended against Exclusive and I must say, it was really difficult. Both sides had a full pt or close to it, and we fought to the very end. We luckily defended our GH 4 and I think Saki is very grateful, since that means he can still do his GD's.
But thank you, Exclusive, for the best and most challenging SW I have ever attended.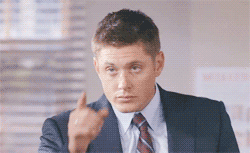 We had another fun GvG, this time taking on some of the Titans of our game, and my second time facing Fresh. Prii joined us on Inspirit, so she got a video of the whole GvG.
Thank you Prii for recording and uploading these videos.
That was a lot of fun and hopefully we can GvG them again. If anyone would like to GvG Ichigo, feel free to PM our lovely Guild Master XxSakixX, or you can leave me a message as well!
Besides that, nothing too exciting to tell you. Been focusing a lot on art and working on my novel at the moment, so you may not see this ugly mug too often around Brun, but if you do see me, feel free to say hi!
Until next time and next update, have fun, good luck, and happy hunting!